Mr. Pichai,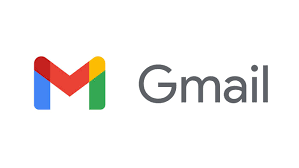 It would seem my private email server has been assigned a less than stellar reputation due to my error (ok, stupidity). The domain/IP address of my server had, for a brief time, an incorrectly configured DKIM record.
I send one message to a mailing list of approx. 20,000 names, once a week. About 3K have Gmail.com domains, with an unknown number of domains supported by Gmail.
I've fixed the DKIM record earlier this week (ending 5/14/22). I understand that it can take a week to 4 weeks to regain my reputation (why, I haven't figured out, you can just double check the ARC score) but Sir, I have an issue with Google's/Gmail's reputation.
Since I run my own server I see every day, all day long, SPAM messages sent through your email servers and using CPU cycles of my server to reject them. Fortunately, I've configured my email server to catch about 99% of the spam emails.
But I don't have the ability (technically I do, but from a business standpoint, I don't) to block Google/Gmail from sending, as you did to me.
Your engineers should spend a little more time and clean up your act, before smacking everyone else for issues you deem poor Internet character. At the least, make reject emails that are more informative!
Wayne Spivak
SBAConsulting.com
Addendum added May 22nd at 08:41
From my maillog that turned over on May 22nd.
Notice the RCPT from (Google) and sent to non-existent users on my system.
And I have a bad IP reputation?  Mr. Pichai, first fix your own house!
May 22 01:37:10 mcq postfix/smtpd[50393]: NOQUEUE: reject: RCPT from mail-yb1-f196.google.com[209.85.219.196]: 450 4.1.1 <d.gomez@sbaconsulting.com>: Recipient address rejected: unverified address: User unknown in virtual alias table; from=<jai.x@advids-weare.services> to=<d.gomez@sbaconsulting.com> proto=ESMTP helo=<mail-yb1-f196.google.com>
May 22 03:44:40 mcq postfix/smtpd[54825]: NOQUEUE: reject: RCPT from mail-lj1-f170.google.com[209.85.208.170]: 450 4.1.1 <s..lukin@sbaconsulting.com>: Recipient address rejected: unverified address: User unknown in virtual alias table; from=<maryambulamadapso@gmail.com> to=<s..lukin@sbaconsulting.com> proto=ESMTP helo=<mail-lj1-f170.google.com>
May 22 03:50:14 mcq postfix/smtpd[54916]: NOQUEUE: reject: RCPT from mail-lf1-f51.google.com[209.85.167.51]: 450 4.1.1 <s..lukin@sbaconsulting.com>: Recipient address rejected: unverified address: User unknown in virtual alias table; from=<maryambulamadapso@gmail.com> to=<s..lukin@sbaconsulting.com> proto=ESMTP helo=<mail-lf1-f51.google.com>
May 22 04:15:07 mcq postfix/smtpd[55900]: NOQUEUE: reject: RCPT from mail-lj1-f170.google.com[209.85.208.170]: 450 4.1.1 <s..lukin@sbaconsulting.com>: Recipient address rejected: unverified address: User unknown in virtual alias table; from=<maryambulamadapso@gmail.com> to=<s..lukin@sbaconsulting.com> proto=ESMTP helo=<mail-lj1-f170.google.com>
May 22 04:49:49 mcq postfix/smtpd[57004]: NOQUEUE: reject: RCPT from mail-ej1-f54.google.com[209.85.218.54]: 450 4.1.1 <s..lukin@sbaconsulting.com>: Recipient address rejected: unverified address: User unknown in virtual alias table; from=<maryambulamadapso@gmail.com> to=<s..lukin@sbaconsulting.com> proto=ESMTP helo=<mail-ej1-f54.google.com>
May 22 05:32:16 mcq postfix/smtpd[58881]: NOQUEUE: reject: RCPT from mail-wr1-f48.google.com[209.85.221.48]: 450 4.1.1 <s..lukin@sbaconsulting.com>: Recipient address rejected: unverified address: User unknown in virtual alias table; from=<maryambulamadapso@gmail.com> to=<s..lukin@sbaconsulting.com> proto=ESMTP helo=<mail-wr1-f48.google.com>
May 22 06:11:24 mcq postfix/smtpd[60168]: NOQUEUE: reject: RCPT from mail-yb1-f196.google.com[209.85.219.196]: 450 4.1.1 <d.gomez@sbaconsulting.com>: Recipient address rejected: unverified address: User unknown in virtual alias table; from=<jai.x@advids-weare.services> to=<d.gomez@sbaconsulting.com> proto=ESMTP helo=<mail-yb1-f196.google.com>
May 22 06:18:50 mcq postfix/smtpd[60168]: NOQUEUE: reject: RCPT from mail-lf1-f52.google.com[209.85.167.52]: 450 4.1.1 <s..lukin@sbaconsulting.com>: Recipient address rejected: unverified address: User unknown in virtual alias table; from=<maryambulamadapso@gmail.com> to=<s..lukin@sbaconsulting.com> proto=ESMTP helo=<mail-lf1-f52.google.com>
May 22 07:43:43 mcq postfix/smtpd[63569]: NOQUEUE: reject: RCPT from mail-lj1-f181.google.com[209.85.208.181]: 450 4.1.1 <s..lukin@sbaconsulting.com>: Recipient address rejected: unverified address: User unknown in virtual alias table; from=<maryambulamadapso@gmail.com> to=<s..lukin@sbaconsulting.com> proto=ESMTP helo=<mail-lj1-f181.google.com>