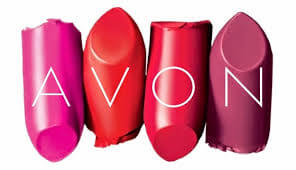 Fascinating story (albeit a little old) about the failures and consequences of an system roll-out.Âavons
Appearing in Forbes 2013, the article describes the trials and tribulations of Avon and the end results.
http://www.forbes.com/sites/benkepes/2013/12/17/avons-failed-sap-implementation-a-perfect-example-of-enterprise-it-revolution/
What's more interesting is this quote:
"…industry analyst Michael Krigsman put it succinctly:
"Basically, users will accept less crap today, when it comes to software. That is because the world of consumer software has become easy and simple to use and has trained users to expect that business software will follow a similar model. And if it doesn't, people are much less patient than they were in the past.""
Are your systems (either extant or projected) going to meet the expectations of the end-users?
How much do you involve the end-users in the decision making process?
Can you afford the level of "mistake" that Avon ultimately accepted?
SBA * Consulting LTD Wayne Spivak SBA * Consulting LTD Wayne Spivak SBA * Consulting LTD Wayne Spivak SBA * Consulting LTD Wayne Spivak SBA * Consulting LTD Wayne Spivak SBA * Consulting LTD Wayne Spivak SBA * Consulting LTD Wayne Spivak SBA * Consulting LTD Wayne Spivak SBA * Consulting LTD Wayne Spivak SBA * Consulting LTD Wayne Spivak SBA * Consulting LTD Wayne Spivak SBA * Consulting LTD Wayne Spivak SBA * Consulting LTD Wayne Spivak SBA * Consulting LTD Wayne Spivak SBA * Consulting LTD Wayne Spivak SBA * Consulting LTD Wayne Spivak SBA * Consulting LTD Wayne Spivak SBA * Consulting LTD Wayne Spivak SBA * Consulting LTD Wayne Spivak SBA * Consulting LTD Wayne Spivak SBA * Consulting LTD Wayne Spivak SBA * Consulting LTD Wayne Spivak SBA * Consulting LTD Wayne Spivak SBA * Consulting LTD Wayne Spivak SBA * Consulting LTD Wayne Spivak SBA * Consulting LTD Wayne Spivak SBA * Consulting LTD Wayne Spivak SBA * Consulting LTD Wayne Spivak SBA * Consulting LTD Wayne Spivak SBA * Consulting LTD Wayne Spivak SBA * Consulting LTD Wayne Spivak SBA * Consulting LTD Wayne Spivak