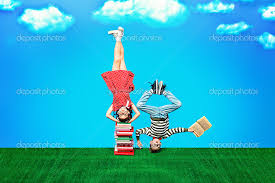 A business friend of mine, Alan Berkson of the Intelligist Group (http://www.intelligistgroup.com), invited me to the information session of the Westchester County (NY) Community College's Academy for Entrepreneurial Excellence (http://www.sunywcc.edu/cms/wp-content/uploads/2012/05/Academy-2015-Flyer.pdf). In conjunction with the Business Council of Westchester they developed a program Alan calls "A pocket MBA".
For 15 weeks, experts in the field of business, from Finance to Leadership; Strategic Planning to Insurance teaches the students what they need to know as Entrepreneur's. In addition, each student has weekly 30 minute sessions with well-known Business Coaches who work with the students and their businesses to further the businesses growth.
The course ends with a presentation of each students business plan to a panel of judges, whose sole job it is to point out the good and the bad, thereby giving the student real-time, expert feedback on where the plan works and where it doesn't.
This is the type of program that should be started in every community, because every community has entrepreneurs, small businesses and experts who more than willing to share their expertise for an evening.
Why not contact your local college or university and see if you can't start a similar program? Better yet, if there is a program, why not participate in it, as coach, judge, lecturer or student!
From the Academy's webpage:
When these entrepreneurs decided to grow their businesses, they came to the Academy. Unlike most business programs, participants here learn from experts in their fields on how to turn a developing business into a thriving one.

This program is intended for established business owners and includes classes in marketing, human resource management, sales and e-commerce. With some of Westchester's most successful entrepreneurs as our graduates, there's a reason why we are one of the premier entrepreneurial programs in Westchester.
We can help you develop this type of program, why not contact us?