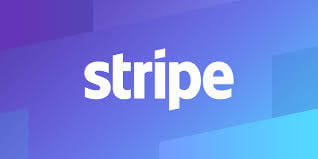 You need to offer clients the ability to pay by credit card. But you are not a POS (point of sale) vendor. How can you factor your receivables to get payments quicker?  Stripe is one of the answers.
How's it work?
Stripe is a 3rd party add-on to Xero. You sign up with stripe and configure Xero and when you e-mail or mail an invoice, a link is  included that allows your vendor to pay on-line with their credit card.
As soon as they pay, Xero is notified and the Receivable shows paid.  When the payment hits your bank (usually in two days), you apply the payment, the discount and viola, you've turned a Net 30+ day account into a 2-Day account.
Stripe is a quick and secure way to enable credit card and debit card payments online and on Xero invoices. With our integration with Stripe, you can process payments almost instantly.
Stripe processes all transactions for you. Once your Stripe account is integrated with Xero, you can accept payments immediately. Funds are added to your bank account on a seven-day rolling basis. A two-day transfer may be possible after your first transfer.
If you don't already have a payment solution set up in Xero, and are in the United States, United Kingdom, Australia, New Zealand, Canada, Ireland, Singapore or Hong Kong, Xero can help you create and connect a new Stripe account with one click. Simply click 'Invoice Options' when you create an invoice in Xero, click 'Online Payments', and Xero will walk you through the rest.
Stripe is certified as a PCI Level 1 Service Provider. Learn more about Stripe's security practices.
Refunds are free. If you refund a payment, the transaction fee for the charge will be refunded in your account.
Stripe works with UCollect!