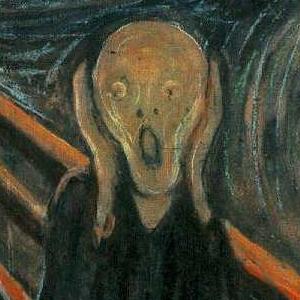 Planning is not easy
SBA * Consulting is currently working with a start-up company.  The CEO and COO are actually old hands in the industry. But nevertheless, this is a start-up and we are starting from scratch.  We are planning for everything since nothing has been created.
There is no Chart of Accounts, no logo, no policies on returns, and no warehouse yet.  We have a product line, but no branding.  We haven't decided on the office layout and the buildout hasn't even started.
Let's not even talk about the website and the e-commerce solution or any other part of the information technology schema.  We are a start-up.
In out project management outline, we have approximately 150 different items to discuss.  Some are "now" items; others are next month and next quarter.  However, all are important and need to be addressed.
Some help planning
In the Harvard Business Review, Elizabeth Grace Saunders penned an article published on July 4th, 2017.  "A Way to Plan If You're Bad at Planning" where she gives some tips to those who are new to the planning game.
Recognize your natural strengths and weaknesses.Find out if you are pre-programmed for Planning and if not; start making adjustments to make it easier
Accept the difficulty.Create expectations that are reality. If something is difficult, realize that it will be difficult. Difficult things take longer to achieve, realize this and the angst of completing it will be reduced.
Let go of all-or-nothing thinking.Not everything in a plan will work, be dynamic, and be prepared to re-work the idea.
Find systems that work.You don't need that fancy project management software that you have difficulty learning. Find a system that you can work with.
Borrow other people's brains.Ask questions of those you feel are better at planning or have subject matter experience that will make your job easier.
Keep trying.

If first you don't succeed, keep on truck'n. Reschedule, take a break, and go back to the process. Don't procrastinate, but taking a break can refocus your mind.  In the final analysis, keep trying.
Our Start-up project management outline was done in Excel.  It has become a team effort since everyone in the team has some unique experiences and different backgrounds.  There is also a large area of cross-functional ability between the team members.  This enables others to double check and offer missing concepts.
Lastly, we know we've missed something (maybe a lot of things).  However, we also know plans need to be dynamic and so we will deal with those issues when they confront us.
We'll keep truck'n along until we have a success!