The Business Lifecycle
Businesses are at one point in their life or another looking for new investors.  One can say Investors are always looking for good investments.  Start-up's usually need capital and are looking for either seed capital or an "A" round financing.
More mature entrepreneurial companies are looking for further financing.  Some are leaning to the IPO process for funding; others may opt for an merger or to be acquired.  Owners of mature companies (or for that matter all firms) are ultimately looking for an exit.
What is the difference in each of their life cycles?  Not much.  Investors, whether they are buying a percentage or the entire company want to know about your company; and they start with the pitch deck.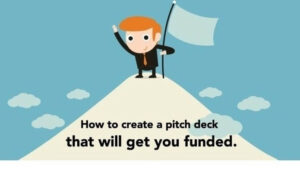 The pitch deck is usually the only chance you will get to entice the prospective Investor.  We at SBA * Consulting and our strategic partner Management Interactive LLC have seen quite a few pitch decks.  Some extremely well made, informational and having an aesthetic appeal.  Some, not well made giving the reader very limited information.
Your pitch deck needs to provide the reader with enough information to prove your value proposition and request (for funding, or sale).  If you do entice a potential Investor, you've made it to round two.