Anthony Buscemi Biography
Anthony Buscemi is a senior marketing and sales strategy executive with a proven track record of achieving profitable business objectives.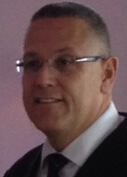 Tony's strengths are in strategic planning, branding, marketing communications and sales initiatives, training and support.
He is currently the VP of Marketing and Digital Services at Fivestar Advertising… offering Digital, Advertising and Marketing Services.
Highlights
He has professional experience of over 30 years supported by strong competencies and accomplishments in:
Branding, Identity and Graphic Standards
Marketing and Sales Strategies
Sales Initiatives, Prospecting and Support
Digital Media – Web, SEO and Social Media
New Product and Business Launches
Event/Trade Show Coordination
He is the Marketing Consultant for SBA * Consulting LTD

SBA * Consulting LTD SBA * Consulting LTD SBA * Consulting LTD SBA * Consulting LTD SBA * Consulting LTD SBA * Consulting LTD SBA * Consulting LTD SBA * Consulting LTD SBA * Consulting LTD SBA * Consulting LTD SBA * Consulting LTD SBA * Consulting LTD  Wayne Spivak Wayne Spivak Wayne Spivak Wayne Spivak Wayne Spivak Wayne Spivak Wayne Spivak Wayne Spivak Wayne Spivak Wayne Spivak Wayne Spivak Wayne Spivak Wayne SpivakWayne Spivak Wayne Spivak Wayne Spivak Wayne Spivak Wayne Spivak Wayne Spivak SBA * Consulting LTD SBA * Consulting LTD  Wayne Spivak Wayne Spivak SBA * Consulting LTD SBA * Consulting LTD  Wayne Spivak Wayne Spivak SBA * Consulting LTD SBA * Consulting LTD  Wayne Spivak Wayne Spivak SBA * Consulting LTD SBA * Consulting LTD  Wayne Spivak Wayne Spivak SBA * Consulting LTD SBA * Consulting LTD  Wayne Spivak Wayne Spivak SBA * Consulting LTD SBA * Consulting LTD  Wayne Spivak Wayne Spivak SBA * Consulting LTD SBA * Consulting LTD  Wayne Spivak Wayne Spivak SBA * Consulting LTD SBA * Consulting LTD  Wayne Spivak Wayne Spivak SBA * Consulting LTD SBA * Consulting LTD  Wayne Spivak Wayne Spivak SBA * Consulting LTD SBA * Consulting LTD  Wayne Spivak Wayne Spivak SBA * Consulting LTD SBA * Consulting LTD  Wayne Spivak Wayne Spivak SBA * Consulting LTD SBA * Consulting LTD  Wayne Spivak Wayne Spivak